Welcome to the
7th Newport (All Saints)
Scout Group  
SCOUTS, CUBS, BEAVERS & PARENTS/CARERS,
we hope you have had a great summer break and are looking forward to getting back to scouting. Here are the details for our upcoming group meetings...
Scouts meet each Tuesday and 
Cubs/Beavers each Thursday. 

While the weather is good we will run outdoor activities.
Please note the following:
Can all invested members wear their full uniform when we meet, this is so we know who is short of neckers, woggles and group badges.

The Scout troop meetings on Tuesday 14th and Tuesday 21st September may have to move to an alternative day because of the availability of leaders. We apologise for this arrangement and we will notify scouts of the revised details.

Subs will be reverting to the pre-covid rate of £13. Cash payments are due at the first meeting of each month, alternatively direct debits or bank transfers should be made on the first day of each calendar month. Account details are available on request.

A portion of each member's monthly subs is allocated to the annual administration fee to the Scout Association which also covers the young person's insurance for the activities we take part in. Any young person who has not paid subs at the reduced rate between March and July this year will have to pay the balance owed when the membership fee is due in January.

We will be asking parents/carers to check the emergency contact details and medical/dietary information that we hold to ensure they are correct and up to date. We will also ask for an email address so we may update the information held on the Online Scout Manager application and which parents/carers will be asked to verify.

We are always on the lookout for more leaders and helpers; many of our weekly activities and special events can only happen with the support of parent/carers. We would especially welcome interest from younger adults and older teenagers looking to boost their CVs with a Scout leader/helper role.
If you have any questions about these or any other scouting matters, please do not hesitate to contact us.
Looking forward to scouting fun ahead.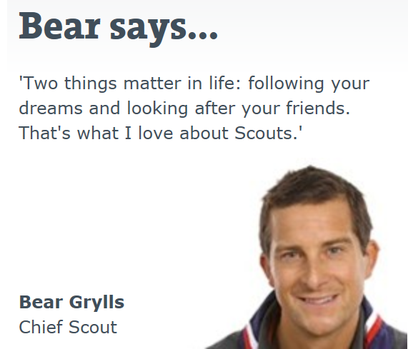 The Purpose of Scouting
The purpose of Scouting is to contribute to the development of young people in achieving their full physical, intellectual, social and spiritual potentials, as individuals, as responsible citizens and as members of their local, national and international communities.
Some of the images and textual items included in this website have been downloaded from other Scout Association websites and other internet sites.  Should you require your copyrighted image to be removed please contact us.
Any views and opinions expressed on this site are not necessarily those of the Scout Association.
Please read our privacy policy.
© 7th Newport (All Saints) Scouts Group, 2021