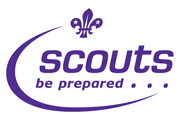 We are the Scout troop, Cub pack and Beaver colony for the Brynglas, Crindau, Shaftsbury and lower Malpas Road areas of Newport in the Scouting District of Newport which is in the Area of Gwent, South Wales.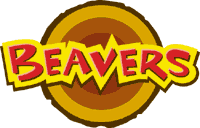 We meet most weeks during school term time and participate in lots of exciting and challenging activites.
Beaver Scouts are 6 - 8 year olds,
Cub Scouts  are 8 – 10½ year olds and
Scouts are 10 ½ - 14 year old.

We get outsite of the hall whenever the weather allows us and we frequently visit locations such as Magor woods, Wentwood forest and the Newport Wetlands.  Every year the beavers enjoy sleepovers and the cubs attend a weekend district camp.

If you would like to learn more about what we do or need to get in touch with us feel free to drop us a mail.
Please enjoy exploring our website using the links on the left and leave us a message in our guestbook.
The Scouts, Cubs, Beavers & Leaders of the 7th Newport (All Saints) Scouts